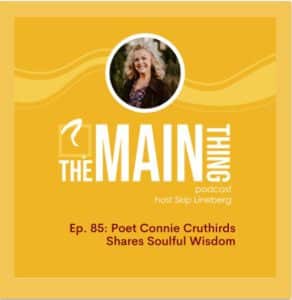 In this inspirational 15-minute podcast, Connie Cruthirds tells listeners that for her, the main thing she has learned in life is, "Whatever is in the way of my voice is in the way of my life." Click HERE to listen to the podcast.
She describes how an eating disorder had robbed her of her creativity and it was then that she sought help and landed at The West Virginia Institute for Spirituality with Sister Carole as her director for a weeklong silent retreat that opened the door for healing.
Are you looking for a time of quiet and calm that is restorative? Give yourself the gift of an Almost Heaven Retreat whether it is for a weekend or a week. You can use the contact form on this site or email Sister Carole Riley directly at wviscr@aol.com.