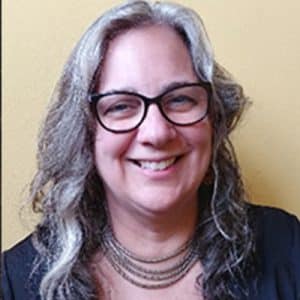 Elizabeth J. Deal
Associate Spiritual Director
As a spiritual director, Liz combines Formative Spirituality as developed by Fr. Adrian van Kaam with Ignatian spirituality to help people recognize how God is present in every aspect of their lives. Prior to moving to West Virginia in 2010, Liz spent fourteen years as the Coordinator of Adult Formation and Liturgy for a large Catholic parish in suburban Philadelphia, PA. She is comfortable working with men and women of various faith traditions.
Liz offers individual and group spiritual direction (in person and via Zoom or FaceTime), Ignatian silent directed retreats, and the 19th Annotation Spiritual Exercises in Everyday Life.
Liz is a member of the WVIS faculty. She is a certified supervisor for individuals offering individual spiritual direction, group spiritual direction programs, and the 19th Annotation in Daily Life.
 Huntington,West Virginia