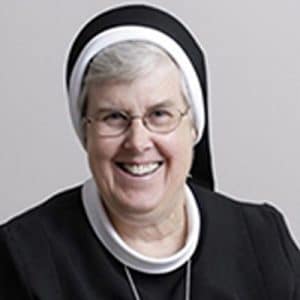 Sr. Ritamary Schulz, A.S.C.J., MS, MS Ed
Associate Spiritual Director
Sr. Ritamary is a member of the Apostles of the Sacred Heart of Jesus, living in Hamden, CT, and is involved in full-time spiritual direction, retreat, and supervision ministry. She has spent many years in secondary education as well as in community formation and leadership ministries.
Sr. Ritamary offers individual and group spiritual direction (in person and via Zoom or FaceTime), Ignatian silent-directed retreats, the 19th Annotation Spiritual Exercises in Everyday Life, and the 30-day Spiritual Exercises.
Sr. Ritamary is a certified supervisor for individuals offering individual spiritual direction, group spiritual direction programs, and the 19th Annotation in Daily Life.
 Hamden,Connecticut